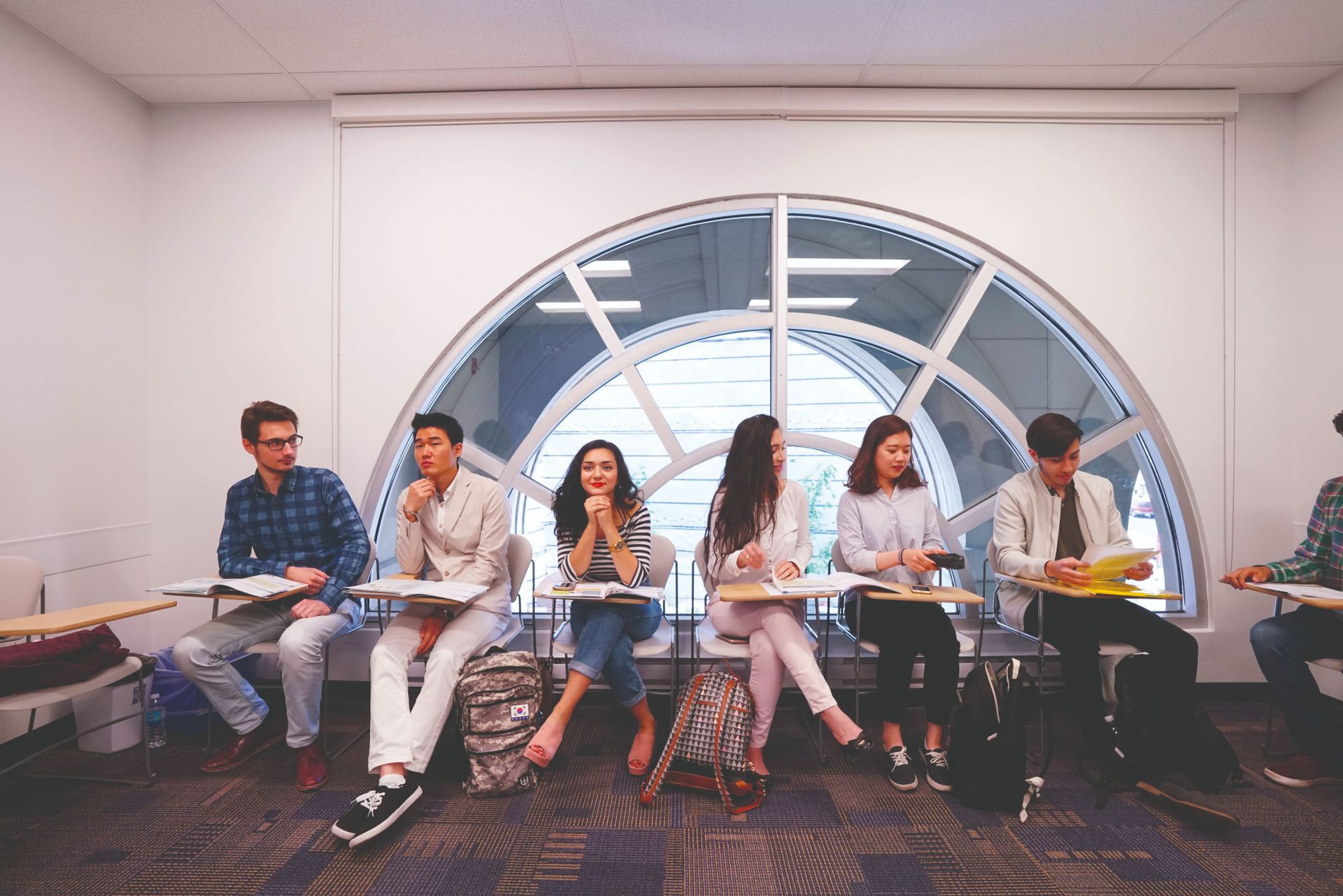 | | |
| --- | --- |
| Study location | Canada, Ontario, Toronto |
| Type | General English, Language School |
| Nominal duration | 12 weeks, 20 lessons/ week |
| Study language | English |
Tuition fee

CA$3,600 per program

We offer a for registrations between January 01, 2023, and April 30, 2023. The regular tuition fee for 12 weeks is CA$4,800.

In addition to the above tuition fee, students are required to pay the following fees:

- Materials fee: CA$120
- Health Insurance fee: CA$300

Application fee

CA$200 one-time

This fee is non-refundable.
Entry qualification

Elementary School (or higher)

- The applicant shall be 16 years old and up.

The entry qualification documents are accepted in the following languages: English.
Language requirements

English


You can be any level of English. On your first day of class, you will take an English test on your grammar, writing, listening and speaking skills. Your class level will be based on your test results.
Overview
A Kaplan General English course is designed to improve your English language skills and give you more professional and academic options in the future. It is the least intensive course option, helping you to improve your English language skills but leaving you with plenty of free time for sightseeing and leisure activities.
The course is available at all levels from Elementary to Advanced, with classes made up of different levels. The focus is on the four main aspects of language: reading, writing, listening and speaking, and all our schools offer extensive and varied activities programs to help you make the most of your destination.
But don't forget – at Kaplan, exploration and adventure are part of the learning process, so you'll still have opportunities to practise your skills in the real world and enjoy your destination at the same time.
You want to combine English classes with a holiday
You want to choose how long you study for, with courses from 1 week to a year
You want to practice your new English skills while out sightseeing and experiencing another culture
You want to make the most of specially created and proven Kaplan study materials
You want to receive a Kaplan International Languages Certificate of Achievement
HOW MUCH PROGRESS CAN YOU MAKE?
At the start of your course, we'll assess your English proficiency using KITE, our highly
accurate, adaptive testing system. Understanding your needs allows us to place you in the
correct class level and fine-tune your learning experience. We'll continue to measure your
progress with level tests every 5 weeks.
Kaplan`s six levels are aligned to those of the CEFR (Common European Framework of Reference).
Elementary (A1)
You know a few simple words and phrases, but you have a very small vocabulary and can only communicate basic needs.
Exam Levels:

TOEFL

0–12, or

IELTS

3.5–4.0
Lower Intermediate (A2)
You can participate in simple conversations, read basic texts, and write simple notes and letters.
Exam Levels:

TOEFL

13–36, or

IELTS

4.0–4.5
Intermediate (B1)
You can participate in conversations about familiar topics, read longer texts, and write simple paragraphs.
Exam Levels:

TOEFL

37–54, or

IELTS

4.5–5.5
Higher Intermediate (B2)
You can participate fully in more complex conversations, read more advanced texts and write a simple essay.
Exam Levels:

TOEFL

55–74, or

IELTS

5.5–7.0
Advanced (C1)
You can handle most social and professional situations, explain complex thoughts fluently, and understand the general themes of radio and TV broadcasts.
Exam Levels:

TOEFL

75–91, or

IELTS

7.0–7.5
Proficiency (C2)
You can read demanding texts and handle long, in-depth discussions. You can understand and express subtle shades of meaning. You are very close to using the language like a native speaker.
Exam Levels:

TOEFL

92+, or

IELTS

7.5+
KEY FACTS
Course Length: 1-52 weeks
Entry Level: Elementary to Advanced English
Minimum Age: 16 Years old
Lesson Hours: 45-minute lessons
Class Size: Average 12, maximum 15
Timetable: All courses are Monday-Friday, with morning and afternoon classes
Program structure
Each week you will receive:
− 20 English lessons (15 hours)
− Access to some K+ Online activities
TOTAL: 15 hours
Classes can alternate between mornings and afternoons. Your exact timetable will depend on the school of your choice.
20 GENERAL ENGLISH LESSONS (15 HOURS)
Kaplan`s General English language classes cover all the key areas of language and will help you master difficult grammatical structures, fine-tune your pronunciation, read complex texts and build a large working vocabulary.